A Quest for Dignity in Death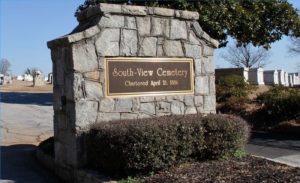 In the South, before the end of the Civil War, most African Americans, although not all, were enslaved. Regardless of status, however, they did not control their own destinies or choices. All aspects of their lives—by law, policy, and practice—were subject to the will, power, and domination of white Americans. As a spiritual people, one painful focus for their concerns was the challenge of burying their dead with grace, solemnity, and dignity, a privilege that they just could not assure for their loved ones. Instead, whether enslaved or free, they engaged in their burial rituals as they were able to despite the oppressive conditions under which they lived. Even after the Civil War, when African American churches became the primary institutions by which burials were orchestrated and managed, cemeteries, with urban areas being an instructive example, were segregated and the guarantee of dignity in death was persistently elusive. For example, well beyond the ending of the Civil War, African Americans were relegated to entering burial grounds through alternate rear entrances. They were limited to burials in specified segregated areas, and these areas were typically the most undesirable, sometimes quite swampy, parts. Such was the case in Atlanta, Georgia.
It is the object of the [South-View Cemetery] Association to provide a burial place, or cemetery, for the interment of people who may die in the city of Atlanta … and do all things necessary in laying out, beautifying and improving the same to make it a fit resting place for the dead. (As quoted from the Association's charter in D.L. Henderson, South-View: An African American City of the Dead, 17)
A Short History of South-View Cemetery
Description
Located north of Hartsfield-Jackson Airport and south of downtown Atlanta in the Southeast Atlanta neighborhood of Lakewood Heights, South-View Cemetery is, as D.L. Henderson calls it, "an African American City of the Dead." It includes over 100 rolling acres and serves as eternal home for more than 80,000 people. Influenced by nineteenth century garden cemetery traditions, there are family plots surrounded by low walls; marble, granite, and concrete markers suggesting a range of socio-economic levels; manicured lawns, large trees and flowering plants; as well as an abundance of decorative funerary art, illustrative of the Victorian era: urns, obelisks, archways, angels, lambs, lilies, doves, and more. It is a regal place.
Remarkable Beginnings
On April 21, 1886, without reference to race, South-View Cemetery Association was chartered in Atlanta, Georgia, as a joint-stock holding corporation. With this designation, this association lays claim to being the oldest African American stockholder corporation in the United States. South-View was a novel idea for an African American owned cemetery, a place where people across all walks of life, could bury their loved ones with dignity and grace. The plan was brought to life through the leadership of six well respected men. They were former slaves, but by 1886 all were successful leaders in the Atlanta's African American community. Their planning meetings were held in the basement of Friendship Baptist Church. (See related Building Memories episode on Friendship Baptist Church.)
The original organizers of South-View Cemetery Association included six signers of the charter:
Jacob McKinley – carpenter, real estate owner, entrepreneur, and philanthropist. He owned several businesses and employed over 150 laborers.
George W. Graham – carpenter and real estate owner. He was one of the first two African Americans to serve on the Atlanta City Council (for one year), representing the old third ward. He was also the last African American to be elected to this role for more than 80 years.
Charles Henry Morgan – carriage trimmer who designed and upholstered carriage interiors and exterior leatherwork. He was also a successful grocer and a trustee of Atlanta University.
Albert Watts – laborer, grocer. He was the first treasurer of South-View and held this position until his death in 1903. His son Lewis became secretary of the organization after his death and filled this role until his own death in 1936. Lewis's son Albert Hawes Watts served as secretary and ultimately treasurer and president of the association until 2001. At that point, his granddaughter led the association for a few years before his niece, Winifred Watts Hemphill, was elected president in 2004. Hemphill serves currently in this role.
John D. Render – minister and drayman. He also helped to charter the Georgia Real Estate Loan and Trust Company, an African American owned financial institution, and he served, as well, as a trustee of Morris Brown College.
Robert Grant – blacksmith, drayman. He was also a minister and the founding pastor of Zion Hill Baptist Church.
The support for South-View in the African American community was very strong from the beginning with the participation and leadership of many citizens. Nicodemus Holmes, a successful shoe store owner was the first president of the Association. John H. Towns, another successful shoe store owner, was one of the early secretaries of the association, as were Floyd H. Crumbley (grocer) and William M. Allen (shoemaker). The Association's board included many others. Among them: Reverend Edward R. Carter, Pastor of Friendship Baptist Church; Alonzo F. Herndon, successful business owner; David T. Howard and Charles S. Cox, both undertakers. There were barbers, carpenters, carriage drivers, and others. In addition to the organizers, there were other stockholders who joined, including significant numbers of women, for example, Eliza Sanders, a washerwoman, and Amanda Bradbury and Sarah Manley, both of whom were cooks. Several community organizations joined as well, many of them women-led, as confirmed examples from the list of benevolent organizations: the Good Samaritans, Mothers of Israel, the Daughters of Samaria, the Sons and Daughters of Bethel, the Odd Fellows; and so many more.
These African Americans, some extra-ordinarily prominent leaders and others ordinary working citizens shared a vision of dignity and respect for their loved ones in death. Across all walks of life, they invested time, energy, and their funds to make this vision into a distinctive reality. The results are evident. Individuals and families were granted appropriate places of eternal rest—with grace, dignity, and respect.
Legacies
A Legacy of Leadership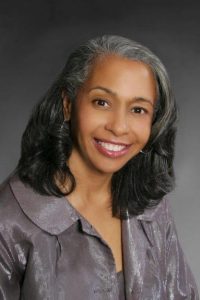 Winifred Watts Hemphill, the great granddaughter of original organizer Albert Watts, is the latest member across generations of the Watts family who have proved administrative leadership for South-View. Hemphill grew up in Durham, North Carolina, with goals that did not focus on the administration of a cemetery. She received a bachelor's degree in economics and a law degree from Howard University Law School. She worked as an assistant state's attorney in Chicago until she and her family moved to Atlanta where she continued to build a career in law. Raising her own family, Hemphill also re-connected with family in Atlanta and with the family business. Occasionally, she provided legal services to the Association and ultimately joined the Association Board under the leadership of her uncle, Albert H. Watts.
Hemphill's uncle, Albert H. Watts, began working at the cemetery as a gravedigger but continued to build a career there over the following decades. In 1977, he accepted the position of President-Treasurer and remained the chief administrator until he passed away in 2001. After his death, his granddaughter assumed leadership for three years before stepping down in 2004. During that year, Hemphill was encouraged by her father, who was near death, to see the cemetery as a family legacy and obligation. She accepted the role of chief administrative officer of the Association and continues to serve in this capacity at the present time.
A Record of a People in Time and Place
The over 80,000 residents of South-View constitute an ever-evolving memorial to people who participated in the making and shaping of a quintessentially southern city. In their own ways, individuals and families across all walks of life reflect back to us the history, culture, scope, and depth of a remarkable urban story.
Those buried at South-View include: Civil War veterans, Tuskegee Airmen, Vietnam veterans, and others who served in military roles; people who struggled to survive in life and could not afford burial costs; some who were killed during Atlanta's 1906 race riot; mothers who died in childbirth, infants who died from infectious diseases; ministers, educators, librarians, entrepreneurs, tradesmen, laborers; musicians, artists, entertainers; Civil Rights activists, labor leaders, politicians; children who were murdered during the Atlanta Child Murders; and more. It is a diverse set of residents and offers testimony for the diversity of the city.
Among the most well-known residents, there is diversity as well. These leaders worked in a full expanse of professional arenas. Exemplars include:
Henry McNeal Turner, a Reconstruction Era state legislator and a Bishop in the African Methodist Episcopal Church.
Alonzo F. Herndon, barbershop owner, founder of the Atlanta Life Insurance Company, philanthropist (his first wife, Adrienne McNeil Herndon, college professor; his second wife, Jessie Gillespie Herndon, community leader; as well as his son, Norris Herndon, who carried forward his father's legacies, and other family members).
Carrie Cunningham, owner and manager of the Royal Hotel and the famous Royal Peacock Club on Auburn Avenue.
Ludie Clay Andrews, first African American registered nurse in the state of Georgia, Superintendent of MacVicar Hospital at Spelman College for twenty years.
John Wesley Dobbs, postal worker, civic and political leader (and several family members, including his daughter Mattiwilda Dobbs Janzon, internationally renowned opera singer).
Ruby Doris Smith Robinson, graduate of Spelman College, the first and only woman to serve as executive director of the Student Nonviolent Coordinating Committee, Freedom Rider.
several generations of the Martin L. King, Jr. Family, maternal and fraternal (including Dr. and Mrs. King before they were re-interred at the King Center).
Grace Towns Hamilton, college professor, first female director of the Atlanta Urban League, first African American woman in the deep South to be elected as a state legislator.
Benjamin E. Mays – President of Morehouse College for 27 years; President of the Atlanta Board of Education for 11 years; recipient of 56 honorary degrees; published nearly 2000 articles and 9 books. He was buried in South-View in 1984 and later re-interred on the Morehouse campus in a special crypt along with his wife, Sadie Gray Mays who died in 1969. She was a graduate of the University of Chicago, a teacher, and a social worker.
Herman J. Russell, entrepreneur, civic leader, philanthropist. A graduate in building construction from Tuskegee University, he founded H.J. Russell and Company and helped to build a significant percentage of the Atlanta skyline.
Asa Greenwood Yancey, first African American physician at Grady Memorial Hospital, the first African American member of the faculty of Emory University's medical school, started the first accredited surgical training program for African Americans in Georgia, became the medical director of Grady Hospital.
Walter Jones Bellamy, graduate of Indiana University, U.S. Olympic gold medal basketball team member (1960), professional career as a basketball player in the NBA, active with the NAACP, the Urban League, and other community organizations.
Horace Julian Bond, an organizer of the Student Nonviolent Coordinating Committee, elected to the Georgia House of Representatives and to the Georgia Senate, co-founder of the Southern Poverty Law Center and its first president, president of the Atlanta branch of the NAACP, chair of the National NAACP, commentator for television and newspapers.
and many, many more.
In 2014 the Historic South-View Preservation Foundation was established "to record, interpret, restore, and preserve the art, history, and environment of the non-perpetual care sections of South-View" ("Tree Planting: South-View Cemetery). The Foundation is now leading several activities that are helping a range of audiences to learn about and from Atlanta's past, and several other activities (for example their awards dinner) that recognize—in the names of those who are buried at South-View—the qualities of contemporary leaders who are continuing to create legacies and to make a difference in their communities today. Simply stated, after more than 130 years, the stories and the legacies of South-View, as a vital historical and cultural resource for the City of Atlanta (and beyond), continue.
In recognition of South-View's history and contributions, the Georgia Historical Society erected an historical marker on its grounds on April 30, 2016.
Selected References
We owe a debt of gratitude to D.L. Henderson and her volume, South-View: An African American City of the Dead (Dunwoody, GA: Carrelspin Press, 2018). This volume served as a primary resource in the creation of this narrative. Other resources include the following:
"At South-View Cemetery, Winifred Watts Hemphill is keeper of black Atlanta's departed history." https://www.atlantamagazine.com/news-culture-articles/at-south-view-cemetery-winifred-watts-hemphill-is-keeper-of-black-atlantas-departed-history/. 22 October 2018.
"Georgia Historical Society to Recognize South-View Cemetery with Historical Marker." https://georgiahistory.com/georgia-historical-society-to-recognize-south-view-cemetery-with-historical-marker-dedication-this-Saturday/. 22 October 2018.
"Benjamin Elijah Mays." http://www.morehouse.edu/about/bio-bmays.html . 23 October 2018.
"Our History." South-View Cemetery Association. http://www.southviewcemetery.com . 21 October 2018.
"Tree-Planting: Southview Cemetery." https://treesatlanta.org/event/tree-planting-southview-cemetery/. 23 October 2018.
Credits
This episode of Building Memories acknowledges the following:
Author: Jacqueline Jones Royster
Contributing Author: Prachi Mehta
Interviewer: Stephen Key
Podcast Producer and Editor: Stephen Key
Sound Editor and Photographer: Charles Cardot
Page Designer: Steven Hodges
Community Partners
We are grateful for the partnership on this episode of:
South-View Cemetery Association
Constellations, Inc.